The first instruments created by Karl Storz in 1945 were for otorhinolaryngology and this field still occupies a prominent position in the company's product portfolio. Today, approximately 6000 different instruments are on offer, comprising rigid endoscopes in various sizes, flexible fiberscopes and video endoscopes as well as motor systems. An extensive product range for skull base surgery, pituitary gland surgery and otoneurosurgery is also available.
From basic equipment for the ENT practice and outpatient settings to complete sets of endoscopic and surgical instruments through to the high-technology system for video-assisted endoscopy, the medical practitioner receives everything from one source: Perfectly matched endoscopes, instruments and units in excellent quality.

Please visit www.karlstorz.com for more information.
USB Video Otoscope
Mobile diagnostics, easily implemented – ideal for ENT specialists and hearing aid acousticians
Special Features:
Lightweight, ergonomic design with integrated photo/video shutter and manual focus
Powerful integrated LED illumination
Latest-generation CMOS sensor
USB cable for connection to a PC or laptop – Plug & Play function
In combination with the included KARL STORZ Video Editor software and the existing
PC hardware (PC or laptop) in the office, the USB video otoscope enables the visualization and documentation of examination result
The New TIPCAM®1 S 3D ORL – A Dimension Ahead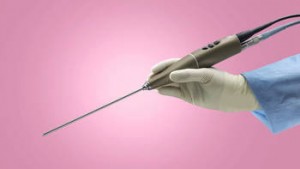 The 3D telescope with a diameter of 4 mm

KARL STORZ sets new standards in 3D endoscopy with its brilliant three-dimensional display. As part of the modular camera platform IMAGE1 S, the system can be easily expanded to include 3D.
Specially suited for convex anatomies and fine structures such as, for example, the sphenoid sinus
Video endoscope available with 0° and 30° directions of view
Brilliant, razor-sharp FULL HD images in 2D and 3D
Easy switchover from 3D to 2D
Autoclavable for the highest hygiene demands
Three innovative visualization modes for better tissue differentiation: CLARA, CHROMA and SPECTRA – in 2D and 3D
Sterile Covers for Flexible KARL STORZ Rhino-Pharyngo-Laryngoscopes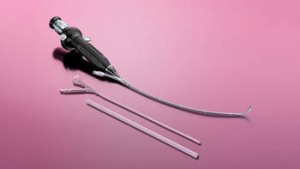 For more safety and flexibility in routine use
The sterile covers can be used in endoscopic examinations of the upper respiratory tract, vocal cords, and/or the nasal passages. They protect the flexible endoscopes and feature an innovative vacuum system to ensure that the excellent KARL STORZ image quality is preserved.
Straightforward leakage testing provides additional patient safety. If the vacuum is still present after the examination, leak-tightness is guaranteed
The sterile cover does not impair the handling or functionality of the flexible endoscope
Portability and flexibility are enhanced thanks to the ease of use and disposal of the sterile covers. As a result, videorhino-laryngoscopes are ideally suited for routine use in consultation services, outpatient settings, or at the bedside
à WENGEN Breathe Implant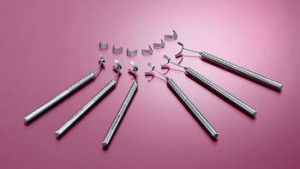 Titanium implant for improving nasal breathing
The à WENGEN breathe implant expands the nasal vestibule by spreading the inner nasal valve
Simplified and standardized procedure for expanding the nasal vestibule in patients with insufficient nasal breathing
Secure fixation of the implant between triangular cartilage and alar cartilage in an open rhinoplasty procedure
Six available sizes ensure a correct and secure fit
To determine the correct implant size, the fit of the titanium implant is measured in situ by placing the sizer onto the cartilage
EndoCAMeleon® ENT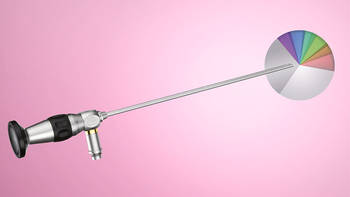 Special Features:
Easy-to-use control wheel, now with fin
Light cable connector facing upwards
Adjustable direction of view (15° to 90°) – less telescope changes
Diameter 4 mm, length 18 cm
Lightweight construction and modern design
Suitable wire tray for the storage and reprocessing of telescopes
Standard eyepiece fits all camera heads
Headlight KS70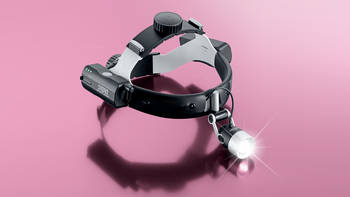 Special Features:
Long service life with a battery lifespan of up to 18 hours facilitates use in the OR and the doctor's office
Optimal wearing comfort due to balanced, lightweight design and ergonomic headband
High-performance LED in combination with liquid lens technology for optimal depth illumination
Luminous field can be focused using the focus ring – adjustable from 30 mm – 150 mm at a working distance of 400 mm
Light intensity in maximum mode is 32,000 Lux (working distance 400 mm / illuminated field diameter 30 mm)
Smart Scope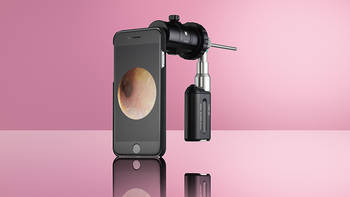 Endoscope Adaptor for Smartphones
Features:
Plug & Play
Ready for use anywhere and anytime
Data recording and transmission
Compatible with standard eyepieces and various smartphones
Knowledge sharing and consultation
VITOM® 3D – 3D Visualization for Otorhinolaryngology and Open Surgery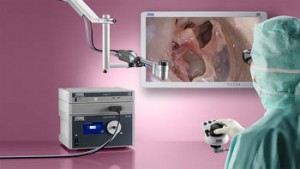 The VITOM® 3D system provides many surgical disciplines with a revolutionary solution for the visualization of microsurgical and open surgical interventions. Application possibilities are similar to that of the operating microscope. The most important functions are controlled via the IMAGE1 PILOT which is mounted to the OR table in close proximity to the surgeon.
Smaller, lighter and more compact than an operating microscope
Lower acquisition costs and creates synergistic effects with endoscopy by using the same video tower – thus combining the benefits of endoscopy and microscopy
Ergonomic work – the user is not confined to the eyepiece
Improved workflow – the OR team can view the procedure in the same image quality as the surgeon
Personalized Stapes Instruments with Color Coding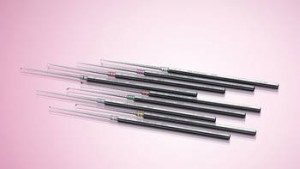 Color is the key!
Particularly in microsurgery performed on the delicate structures in the middle ear, it is important that the correct instrument is passed to the surgeon at all times. However, clear identification of very fine micro instruments is not always possible with the naked eye. The new, customized stapes instruments with color coding now make it easier to pass the correct instrument to the surgeon at the right time. This improves the workflow in the OR and increases efficiency.
Nine colors are available for coding the instrument types. One color can be selected for each instrument and one, two or three color rings can be used to denote instrument sizes. The color red, for example, was selected for 90° ear hooks and sizes 0.1 mm, 0.2 mm and 0.4 mm were denoted with one, two or three color rings on the handle.