The range of products available for gastroenterology combines groundbreaking and innovative technologies on the basis of experience from numerous specialties to ensure precise, safe, and easy clinical application.
From mobile compact solutions to high-end video endoscopic systems in HD quality through to individual documentation solutions for the clinic and practice, the portfolio offers a product range that meets all market demands.
The SILVER SCOPE® Series in particular combines advanced technology, ergonomics, and durability to create a video endoscope that sets new standards. The control unit's elegant design supports the instrument's high tech character.
In addition to pure white light endoscopy, the IMAGE1 S-Technologies provide display options in other defined spectral ranges and hence offer innovative new visualization options for diagnostics.
Our unlimited service for flexible endoscopes ensures smooth and safe work.
"This webpage content is intended for Healthcare Professional only, not for general public"

Please visit www.karlstorz.com for more information.
Flexible SILVER SCOPE® Gastroscopes
The KARL STORZ S-Technologies (CLARA, CHROMA, SPECTRA) make it easier for examiners to assess the mucosal structure
Ergonomically shaped control unit for fatigue-free working
Large deflection area for a complete view
Homogeneous image brightness, even under difficult lighting conditions
Programmable remote control buttons, single and double assignment
Flexible, Very Slim Gastroscope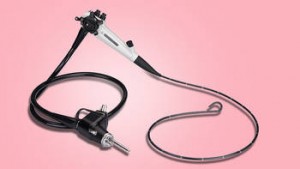 Very slim sheath with 5.9 mm outer diameter and 2 mm working channel
Particularly suitable for the examination of stenoses
Three programmable function keys with 6 individually adjustable functions
LED illumination with the CO2mbi LED light source
Slim Gastroscope for Standard and Pediatric Use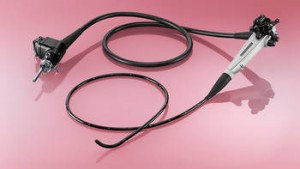 Elegant 7.8 mm outer diameter with 2.8 mm working channel
Also suitable for pediatric use
Ergonomic handle for fatigue-free working
Excellent deflection up to 210°
Three programmable function keys with 6 individually adjustable functions
Full upward and downward compatibility with KARL STORZ video processors and light sources
Slim Routine Colonoscope, also for pediatric use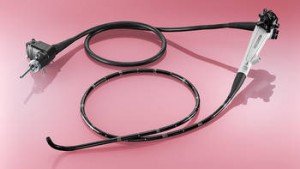 Elegant 11.2 mm outer diameter with 3.4 mm working channel
Enhanced endoscope flexibility for greater patient comfort
Excellent deflection up to 210°
Ergonomic handle for fatigue-free working
Three programmable function keys with 6 individually adjustable functions
The KARL STORZ S-Technologies offer the user five visualization modes
CO2 insufflation prevents postoperative pain
The brushable water jet channel provides optimal hygiene results
Available in three different lengths
Flexible SILVER SCOPE® Colonoscopes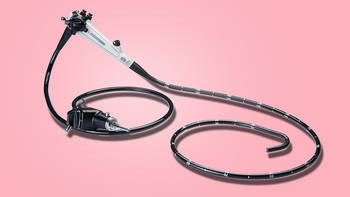 KARL STORZ S-Technologies offer the examiner five visualization modes
Homogeneous image brightness, even under difficult lighting conditions
Available in two working lengths and with two insertion characteristics
Excellent deflection, tight radius
Brushable water jet channel in colonoscopes with a working length of 1600 mm
Flexible SILVER SCOPE® Duodenoscope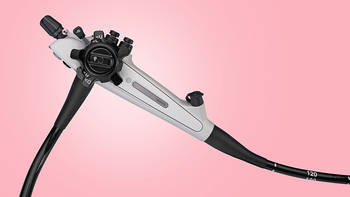 Uncompromising hygienic safety
Removable and autoclavable Albarran module
KARL STORZ S-Technologies offer diverse visualization possibilities
140° wide-angle lens with 5° retrograde orientation for a direct view of the ampulla of Vater
IMAGE1 S – As Individual as your Requirements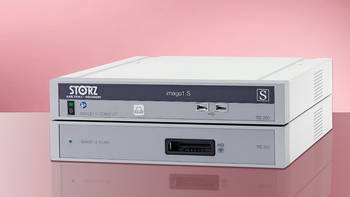 IMAGE1 S is the core technology of the KARL STORZ gastroenterology system: Efficient, innovative and brilliant. Through color adjustments, the image quality was tailored to the special needs in gastroenterology. Combining the camera and light source via the KARL STORZ Communication Bus (SCB) guarantees consistent, optimal illumination of both deep spaces and the near range.
Modular system for both flexible and rigid endoscopy
Three innovative visualization technologies for easy tissue differentiation: CLARA, CHROMA and SPECTRA*
Side-by-side view allows real-time comparison of the white light image and visualization modes
Automatic light source control
Multiple source management: Simultaneous control, display, documentation of image information from two connected image sources (e.g., for hybrid interventions)
TELE PACK X GI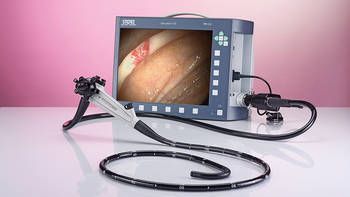 Portable all-in-one system combines a monitor, video processor, LED light source, documentation unit and insufflation pump in one unit
The high level of integration provides flexibility and independence
For use in the emergency room, intensive care unit and outpatient settings, e.g., in nursing homes/rehab
Compatible with all current KARL STORZ gastro-, colono- and duodenoscopes
A light cable adaptor allows the unit to be used with rigid endoscopes
Network function can be integrated as a software update in all inventory Systems
CO2mbi LED – LED Technology with Air or CO2 Insufflation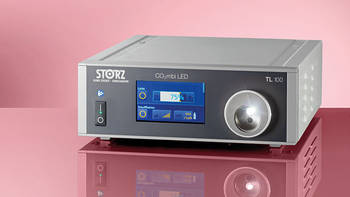 The CO2mbi LED is a unique cold light fountain with an integrated air or CO2 insufflation pump. Particularly during longer procedures, CO2 insufflation minimizes post-operative pain as CO2 gas is more quickly absorbed by the patient's body. In the eco mode, the unit automatically switches to air insufflation in the pause phase and thus actively saves CO2.
Choice of insufflation with regular room air or CO2 according to individual requirements
Powerful LED technology is durable, energy-saving, environmentally friendly and significantly reduces running costs
Procurement costs amortized after just a few years
Automatic light source control
Touch screen