Endoscopes are a valuable tool for reducing access trauma in cardiac surgery. In the areas of documentation and demonstrations for (continued) medical education, the options and advantages of endoscopy are increasingly being recognized as well. In recent years, minimally invasive cardiac surgery has made enormous progress, and in many areas, it now represents an alternative to so-called open procedures. Advantages such as maintenance of thoracic stability thanks to the elimination of the sternotomy, faster mobilization, reduced wound healing problems as well as far better cosmetic results are powerful arguments in favor of this method.
The product range developed by KARL STORZ goes beyond endoscopy, and in addition to endoscopes and instruments for mitral valve surgery, endoscopic atrial ablation, and endoscopic harvesting of the great saphenous vein and radial artery, it also includes modular retractor systems for adults, children, and infants. In vascular surgery, KARL STORZ offers special instruments for laparoscopic, laparoscopic-assisted, and hand-assisted abdominal aorta surgery.
"This webpage content is intended for Healthcare Professional only, not for general public"

Please visit www.karlstorz.com for more information.
IMAGE1 S 3D – A Dimension Ahead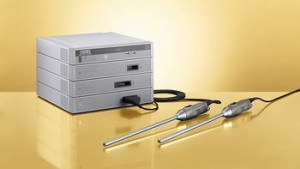 The IMAGE1 S 3D camera platform provides surgeons with excellent depth perception. Furthermore, the 3D stereoscopic imaging system is particularly valuable for activities that demand a high degree of spatial perception. Thanks to the modular system design, existing 2D systems can be upgraded to 3D.
3D system featuring video endoscopes with a diameter of 10 mm
Easy toggle between 3D and 2D
Easy integration into the IMAGE1 S platform
Three innovative visualization technologies for easy tissue differentiation in 2D and 3D:
– CLARA: Homogeneous illumination
– CHROMA: Contrast enhancement
– SPECTRA*: Spectral color shift and switch
EndoCAMeleon® HOPKINS® Telescope
3D Visualization for Open Heart Surgery
The VITOM® 3D system provides many surgical disciplines with a revolutionary solution for the visualization of microsurgical and open surgical interventions. Application possibilities are similar to that of the operating microscope. The most important functions are controlled via the IMAGE1 PILOT which is mounted to the OR table in close proximity to the surgeon.
Small, light and compact
Lower acquisition costs and creates synergistic effects with endoscopy by using the same video tower
Ergonomic work
Improved workflow – the OR team can view the procedure in the same image quality as the surgeon
VITOM® Exoscope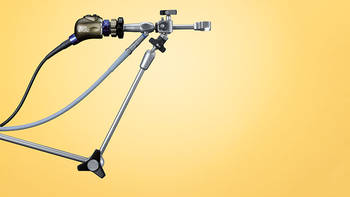 Visualization System for Open Surgery with Minimal Access
The VITOM® system is a complementary solution to OR illumination cameras, loupes and operating microscopes. It offers the possibility to display open surgical procedures in a high quality manner. Moreover, the VITOM® system is an excellent teaching and training aid and is ideally suited for documenting surgical procedures.
Special Features:
Optimal application possibilities for heart surgery as well as pediatric heart surgery
Visualization in FULL HD, excellent depth of field and optimal magnification
Compact design requiring minimal space in the OR
Compatibility with existing KARL STORZ FULL HD endoscopy system
5 mm HOPKINS® Telescopes for Heart Surgery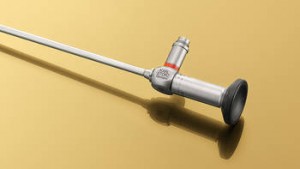 Imaging systems such as the endoscopy unit are increasingly used to aid cardiovascular surgery. More and more interventions are being performed in a minimally invasive fashion. KARL STORZ offers telescopes with a diameter of 5 mm for this purpose.
HOPKINS® rod lens system for best possible image quality
Optimal brightness, contrast and detail features
Highest imaging fidelity of surface, structure and depth
Retractors for Mini-thoracotomy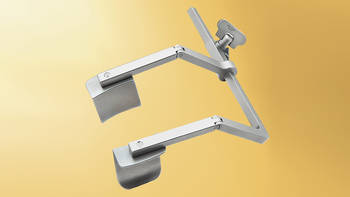 BISLERI MIC Retractor
Special Features:
Slender design, swiveling retractor arms, movable blades in two sizes
Fine toothing enables exact retractor guidance
GIUDICELLI/FUENTES/OTTOMANI Rib Spreader
Special Features:
Specially suited for mini-thoracotomy
Available with two different blade depths