Oral and Maxillofacial Surgery is a new field in which endoscopy has become established and is rapidly growing in importance. The instruments developed by KARL STORZ are used in a wide range of endoscopic, minimally invasive operations. Sialendoscopy is a minimally invasive technique that allows establishment of a solid diagnosis of most pathologies. Endoscopic treatment of sialolithiasis with stone baskets, micro burrs and auxiliary instruments offers a minimally invasive alternative to open salivary gland surgery. Endoscopy is also becoming increasingly important in temporomandibular joint arthroscopy. Temporomandibular joint arthroscopy and endoscopically assisted treatment of temporomandibular fractures are the current standards of care used as alternatives to open surgery. Furthermore, endoscopy offers the possibility of minimally invasive interventions in maxillary sinus surgery, implantology as well as apicoectomy and root canal endoscopy.
"This webpage content is intended for Healthcare Professional only, not for general public"

Please visit www.karlstorz.com for more information.
MARCHAL ALL-IN-ONE Sialendoscopes
Special Features:
Semiflexible miniature endoscopes for exploring the salivary ducts and removing salivary stones
cm-marking at the distal working end for reading the penetration depth as well as modified eyepiece design
ALL-IN-ONE sialendoscopes with integrated irrigation and working channels
5° curvature at the distal tip
Enables the minimally invasive removal of obstructions in the salivary ducts
Optimal reprocessing as sialendoscopes are autoclavable
ALL-IN-ONE Sialendoscopes, ERLANGEN Model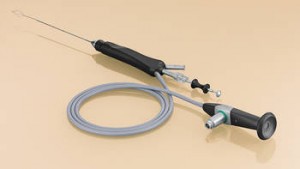 Special Features:
Semiflexible miniature endoscopes for exploring the salivary ducts and removing salivary stones
cm-marking at the distal working end for reading the penetration depth
Particularly flexible thanks to the nitinol outer sheath
ALL-IN-ONE sialendoscopes with integrated irrigation and working channels
Enables the minimally invasive removal of obstructions in the salivary ducts
Optimal reprocessing as sialendoscopes are autoclavable
ALL-IN-ONE TMJ Arthroscope
Special Features:
Combines telescope, irrigation channel and working channel in one system
Outer diameter 2.2 mm and working channel 1.4 mm
Significant time savings since no triangulation is required
Endoscopic lavage and manipulation in the temporomandibular joint via single access
Optimal reprocessing as the arthroscope is autoclavable
SMART SCOPE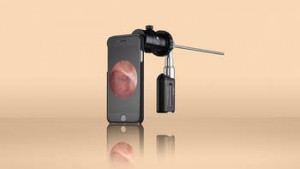 The endoscope adaptor for smartphones
Special Features:
Plug & Play
Ready for use anywhere and anytime
Compatible with standard eyepieces and various smartphones
Easy to capture, transfer and archive both image and video data
EndoCAMeleon® for Sinoscopy
Special Features:
Easy-to-use control wheel, now with fin
Light cable connector facing upwards
Adjustable direction of view (15° to 90°) – less telescope changeover
Diameter 4 mm, length 18 cm
Lightweight construction and modern design
Suitable wire tray for the storage and reprocessing of telescopes
Standard eyepiece fits all camera heads
Root Canal Endoscope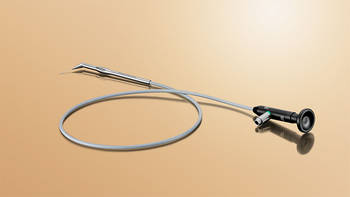 Endoscope-assisted non-surgical endodontic therapy
Special Features:
Apical portions of the root canals can be viewed
Allows endoscopy of the endodontic system of all tooth types, including molars
Documentation possible via the Tele Pack X LED System
Headlight KS70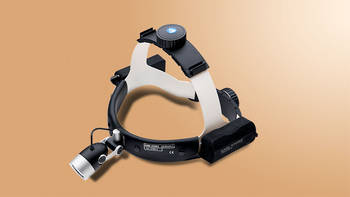 Special Features:
Long service life with a battery lifespan of up to 18 hours
Optical charge status display with LED status and blinking light as low battery signal warning
Optimal wearing comfort due to balanced, lightweight design and ergonomic headband
High-performance LED in combination with liquid lens technology for optimal depth illumination
Luminous field can be focused using the focus ring – adjustable from 30 mm to 150 mm at a working distance of 400 mm
Light intensity in maximum mode is 32,000 Lux (working distance 400 mm / illuminated field diameter 30 mm)